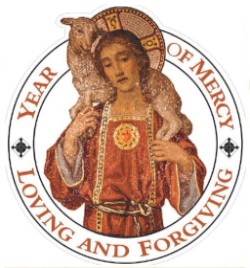 The Challenge of Sheltering the Homeless
One of the corporal works of mercy that is highlighted in our parish calendar for the month of March is to give shelter to the homeless.  Our parish St. Vincent de Paul conference understands that once a person or a family is truly homeless then the challenge of actually placing them in housing is very difficult.  That is why our Vincentians focus on helping with a family's rent and utilities so that they do not become homeless and find themselves in a situation where the cost of reacquiring shelter grows exponentially and takes the effort of an organization with resources larger than our parish conference to resettle that family.
While it is possible to address homelessness on an individual basis by opening our own homes to a family in need, that is not a realistic option for almost all of us.  Homelessness is a work of mercy that requires us to join with a larger organization to help solve the problem.  Addressing this work of mercy will, most often, require either or our time or our treasure in support of a group such as Catholic Relief Services.
Homelessness should be an issue that all of us would be especially sensitive to because decent housing is the very reason that most of us have settled in the Edwardsville/Glen Carbon area.  Even so, it is an issue that barely enters our awareness. In the current secular discussions on immigrants and refugees homeless is not often mentioned even though homelessness causes the greatest suffering among immigrants and refugees.
In this year of mercy and this season of Lent we can ask our Lord to make us more sensitive to and aware of the extent of homelessness.  There are millions of families around the world who do not have safe and adequate housing.  We need to try to imagine what our life would be like without our homes. We need to speak charitably and mercifully about them and join with others to alleviate their suffering.
Deacon Dan