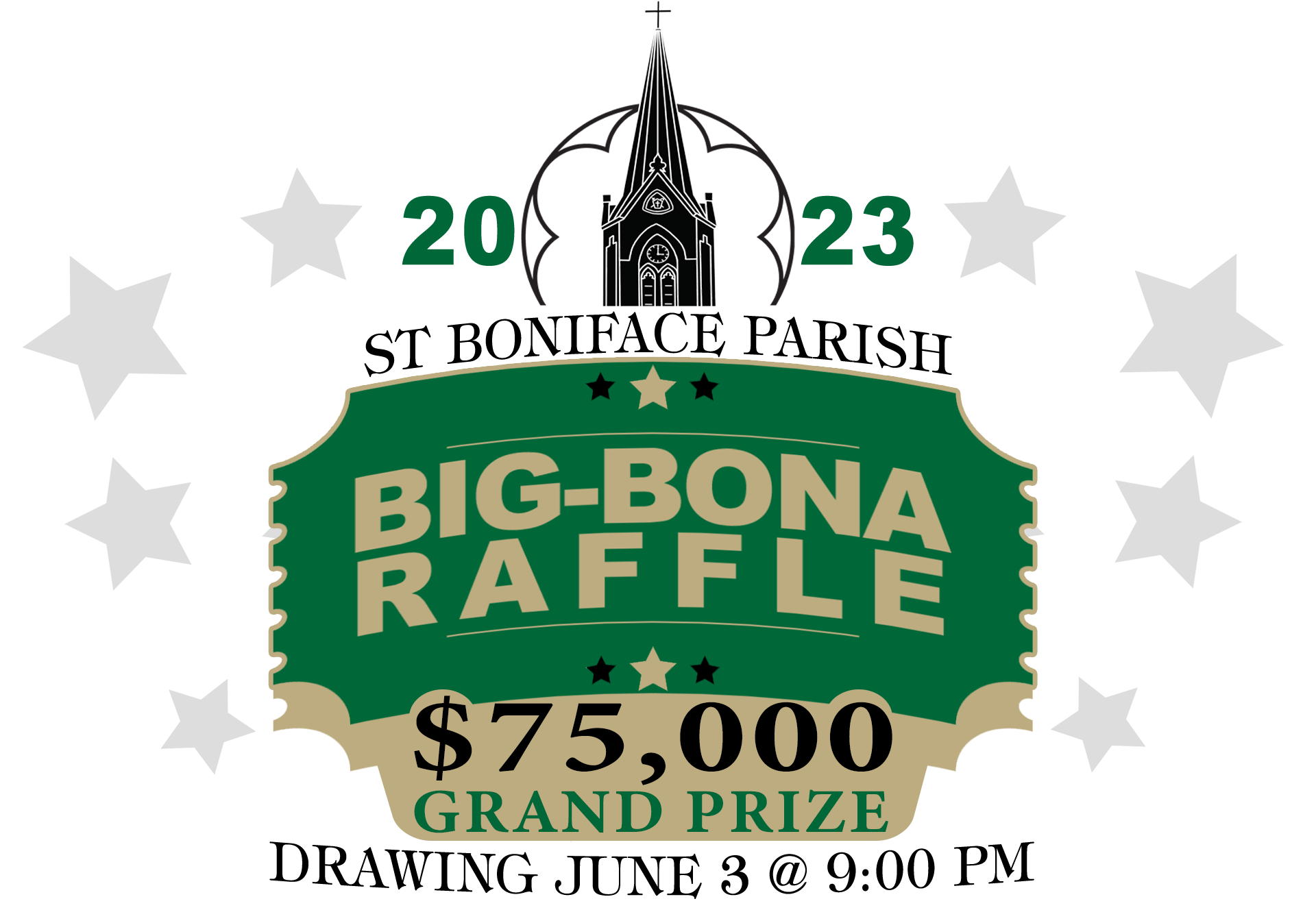 ---
We're excited to announce the return of the St. Boniface BIG-BONA Raffle, with over $75,000 in total prize opportunities! Bundles are once again available this year. Buy more, get more free chances! Each ticket increases your chances of winning $75,000!
Early Bird drawing on Easter Sunday at 10:15 AM Mass - Winner receives 10 free raffle tickets.
Grand Prize: $75,000
Runner up: $2,500
Third Prize: $1,000
Raffle tickets are $100/each + processing fee.
Participants must be 18 years of age or older.
Maximum 2,500 purchased tickets.
All proceeds benefit St. Boniface Parish.
Tickets are available online and at St. Boniface Parish Office.
After you submit the form below you will redirected to PayPal to complete your payment. Your two payment options will be "Donate with PayPal" or "Donate with a Debit or Credit Card". Choosing "Donate with PayPal" will allow you to login with your existing PayPal account. Choosing "Donate with a Debit or Credit Card" will allow you to directly put in your payment information without needing to setup or use a PayPal account.
Your BIG-BONA Raffle ticket purchase will not be accepted until a payment is successfully completed.
---